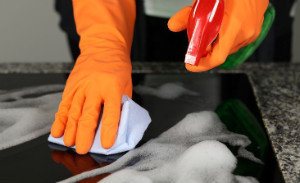 With their busy lifestyles many people struggle with housekeeping. It's either that they don't have time or they don't feel like cleaning their properties. Everybody has their own priorities and oftentimes keeping the flat in order is left behind. But you don't have to worry about clutter or dirt because you can hire our professional cleaning agency. We are based in London and perform our high-quality service in several areas of the city.
We started out as a small company covering a small region but throughout the years we have expanded our business to several other districts. The reason for our success has always been our qualified staff. We have the best maids that could possibly serve this city. All our cleaners are knowledgeable and skilled. They know a lot about cleaning different types of dirt and stains around the house. You can totally rely on them to keep your flat in tip top shape on a regular basis. You are the one that determines the frequency of cleaning sessions.
We provide
Easy to book service
24 hours a day, seven days a week customer support
Daily, weekly and monthly sessions
A complete list of services
Professional Flat Cleaners
The best part about hiring our agency is that you will have enough free time to do whatever you want to do. Have you completely neglected your loved ones because of the duties you have? Too much work and so little time? Well, if you let our experienced maids to take care of your flat, you will have one less thing to worry about. And considering how much time cleaning can take, especially if your flat is big and your family likes to leave a mess behind, leaving chores to us will give you enough free time to enjoy your life better.
If you're wondering how to make your life better you can start by letting us maintain your flat. This will give you the freedom to do whatever you want with your life in the meantime. Instead of spending your weekend on cleaning the flat, you can dedicate some time to the people you love. They will be very happy about that for sure.
So, if you're considering booking one of our services, we'll be expecting you. Take the phone and dial our number. You'll be put through our operators who will tell you how you can get a service to your taste. Be sure to contact us.