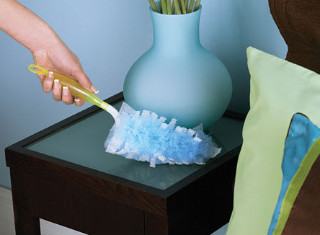 It has never been easier and more affordable to have a fresh – scented, sanitised home. Fine Cleaning covers all London areas and you can rely on technical support all week round. The company's call centre supporters are prepared to answer all your questions, concerning the essence of the house cleaning service or any other information you might need.
Nowadays, more and more people find it difficult to take care of their home and maintain it in a good condition. Being constantly on the go, running errands, doing the shopping or taking the kids to school and back can be really exhausting. When you get back home after a tiring, full of challenges day, the last thing you are willing to do is to start doing the laundry or vacuuming the carpets.
However, neglecting the house chores wouldn't lead to pleasant results. Actually, the effect will be disastrous – in short time, you will notice thick films of dust and dirt spread around your property. You have probably thought of hiring somebody to do the house cleaning on your behalf but you feared experiencing poor service? If you have, you have come to the right place.
House Cleaning Services from Fine London Cleaning
Qualified, hard-working and friendly housekeepers
Reasonable prices
Availability all week round
Full coverage of London areas
Professional-grade cleaning equipment
Customer satisfaction guaranteed
No contracts
No additional charges – please have in mind that customers are required to provide a parking spot or pay for such
Understandably, you might be cautious and even prejudiced against letting unknown people into your home and that's why we thoroughly check our house cleaners' background before hiring them.
If you decide to book house cleaning service on weekly or fortnightly basis, we don't expect you to stay at home while the cleaning procedure is taking place. However, we will ensure your security so you can enjoy your excellently clean and tidied house when you get back home.
Professional House Cleaners London
We know that every household has different needs so we provide every customer with the chance to make a list of cleaning procedures to be performed by our qualified house cleaners. We have established our company with the aim of delivering great cleaning services and that's why we don't chase transactions but a long – lasting relationship with our customers.
Take a look at our checklist and feel free to customise it to your preferences.
Kitchen:
Dust cabinets, drawers, blinds, window sills, door panels, door handles/knobs and baseboards
Wipe and disinfect counter tops
Shine and disinfect sink and taps
Clean microwave, oven, toasters, dishwasher and fridge
Clean and disinfect kitchen table
Vacuum and mop floors
Remove cobwebs
Wipe glass surfaces
Empty trash
Bathrooms:
Dust cabinets, drawers, blinds, door handles/knobs and baseboards
Clean and disinfect surfaces
Wipe glass surfaces
Disinfect and sanitise toilets, showers and tubs
Shine fixtures
Wipe taps and sinks
Vacuum and mop floors
Empty trash
Bedrooms and other living areas:
Dust pieces of furniture
Dust baseboards, blinds, shelves, window sills and door handles/knobs
Vacuum carpets and mop bare floors
Make beds (upon request)
Empty trash
Remove cobwebs
Dust TV/PC screens
We do our best to keep the house cleaning prices as low as possible while delivering a top quality service. Our house cleaners have extended working hours and flexible schedule, which is beneficial for both parties – the cleaner and the customer.
We are enabled to send a maid to your property at an arranged day and time that fits your preferences so any disturbance or distraction a house cleaning service can potentially cause, is kept to the minimum.
Contact us
Having a clean and bacteria-free house guarantees the well-being of your family. Don't miss the opportunity to ensure the healthy environment at home. Make yourself the gift of escaping from the tedious house chores, let our professional house cleaners impress you by their efficiency, persistence in fighting the dirt accumulated and last but not least, their outgoing attitude towards every customer.
Wonderful house cleaning service. Affordable prices. Friendly people. Brilliant outcome.
I have been a customer for many years and I have to say that these people never disappoint. I know my home is safe in their hands.
Thank you for the amazing job yesterday. The cleaners made house feel like home again. I will surely book again.