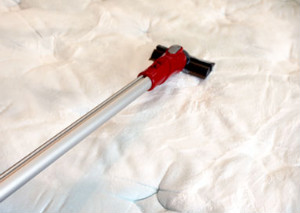 Do you think that your mattress is a healthy place to sleep? Well, think twice because you might be surprised to know that the mattress is one the dirtiest place at your home, inhabited by colonies of mites, germs, dirt and dust, causing serious allergy outbursts and diseases.
However, there is one proven method for minimising the risk of future health troubles.
Professional mattress cleaning procedure, performed on regular basis can be an excellent solution to itchy eyes, poor sleep, hay fever, fatigue, depression and sneezing.
Benefits from working with us:
We are available seven days a week;
The best cleaners work with us. They are professional, experienced and background-checked;
Our prices are competitive and will not cause you any financial inconveniences;
The cleaning technology we invest in is of high quality;
There is no need to sign a contract;
We guarantee the positive outcome;
Our terms and conditions are transparent;
No need to bring the mattress to our office, we work on site;
Entrust us with your mattress cleaning procedure and you will not be disappointed. We have a team of experienced and qualified cleaning technicians who know how to make your bed as clean as it was in the day you bought it.
Every mattress cleaning procedure we perform consists of the following steps:
vacuuming the mattress
pre – treating of any stains
applying an efficient mattress cleaning method according to customer's preferences
deodorising the treated area
Mattress Steam Cleaning Services
When our technicians arrive at your property, they will vacuum the mattress and remove all the debris that have been accumulating over time. The next step is to make a thorough inspection of the mattress in order to check if there are any spots and stains that need more special attention.
Then our experts will perform the stream cleaning procedure by using powerful tools that meet all the health and safety standards. The final step is to neutralise any unpleasant odours.
A lot of people consider the professional mattress cleaning procedure too expensive but they change their mind as soon as they take a look at our exclusive price rates.
We are famous for being the only company in London that offers high quality mattress cleaning services without posing any financial difficulties to the customer.
Don't hesitate to get in touch with us at your earliest convenience and arrange a team of cleaning experts who will ensure the ideal sanitising and disinfecting of your mattress and help you prevent any allergy outbursts. We are available seven days a week.
You don't have to worry about anything. We will handle all the unpleasant responsibilities from bringing the cleaning supplies and equipment to finishing the cleaning procedure while keeping any disturbance to the minimum.
Don't miss the great deal we offer you. Contact us now and get some more information.
I booked this company's mattress cleaning service and now I can be sure that my mattress is free from allergens and germs. Amazing job, amazing price.
I was looking for a professional mattress cleaning service and a friend of mine recommended me this one. I did not hesitate and I was more than happy with the outcome.
I am so glad I booked the mattress cleaning service of this company. The cleaner did a brilliant job and I can still smell the fresh scent.